To win Ohio, Clinton courts Millennials in America's hottest city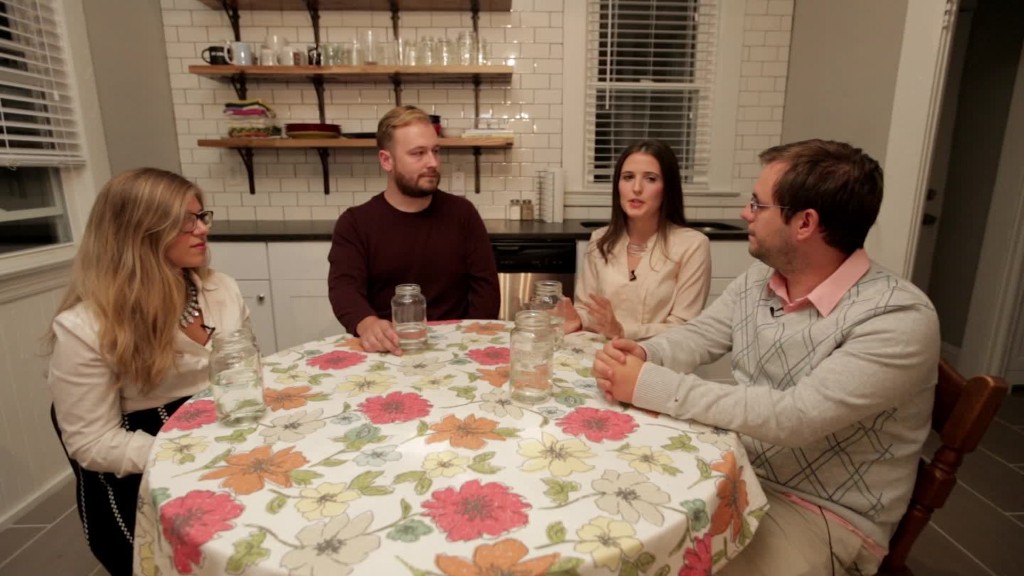 Why these millennial homeowners aren't voting for Trump
Right now, America's hottest city for young professionals is Cleveland.
The city is booming. Jobs are plentiful. Homes are so affordable that young people are buying in their 20s. Its NBA team (the Cleveland Cavaliers) won the 2016 national championship, and the baseball team (the Cleveland Indians) is in the World Series.
"You can get a big city feel. There's a vibrant downtown community, but with the small city benefits," Andrew Jenkins told CNNMoney. Jenkins is in his late 20s, and he already owns a house in Cleveland.
And on top of all that? The fate of the U.S. presidential election is somewhat in the hands of Cleveland voters, especially the young.
Donald Trump and Hillary Clinton are neck-in-neck in Ohio. They have been for months. Southern Ohio is mostly Trump country. A lot of manufacturing jobs have gone away. People are fed up with Washington, and many soured on Clinton after she said, "We're going to put a lot of coal miners and coal companies out of business," in a CNN Town Hall in March.
But Clinton can still win Ohio — if Cleveland comes out for her in full force.
Clinton already has Jenkins' vote. "I've been on board with Hillary since almost 2008," he said, pointing to the candidate's experience and plans for debt-free college.
Then there's Samantha Martin, also in her late 20s. She has family members in Ohio who will vote for Trump. But she won't.
"Hillary Clinton is my girl this year. I can't see it any other way," says Martin, who works at a nonprofit in Cleveland. She grew up in a very "red part" of Ohio, but moved to vibrant Cleveland after college and has stayed ever since.
Related: This is the 'lesser of two evils' election
Trump is "a joke," she says. Among her close circle of friends, none are voting for Trump, even though the Republican National Convention was held in their town. A few of her pals are wavering between Clinton and Libertarian candidate Gary Johnson.
The Clinton campaign is going big in Cleveland to ensure voters like Martin and Jenkins go to the polls on Election Day — and persuade their friends to vote for Clinton.
Both Clinton and her husband, the former president, have recently held events in Cleveland. Rapper Jay-Z has a special concert planned there on Nov. 4 to get out the young and the African-American vote.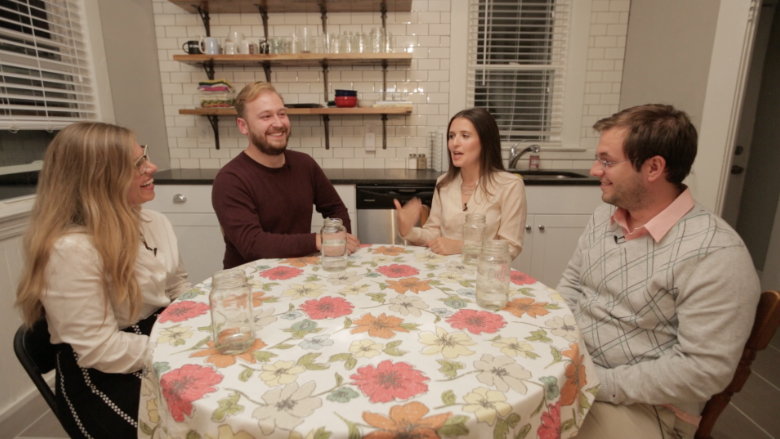 They want to get to voters like Lori Woods, an African-American in Cleveland who describes herself as "not that deep into politics."
Woods grew up in Ohio but moved to Florida in search of better job prospects and a bit of adventure. Then her company in Florida downsized. In 2013, she moved back to Cleveland and was pleasantly surprised to find a city with an expanding arts, restaurant and local brewery scene, and, most importantly, jobs.
"Between the technology and the health care industry, things are starting to pick back up again," the 45-year-old told CNNMoney. Now Woods owns a new home in a bustling middle class development just south of the city and has a job at a software company.
Woods is not as excited about Clinton as she was about President Obama, but she plans to vote for her.
Related: Hillary Clinton might lose Ohio because she badmouthed coal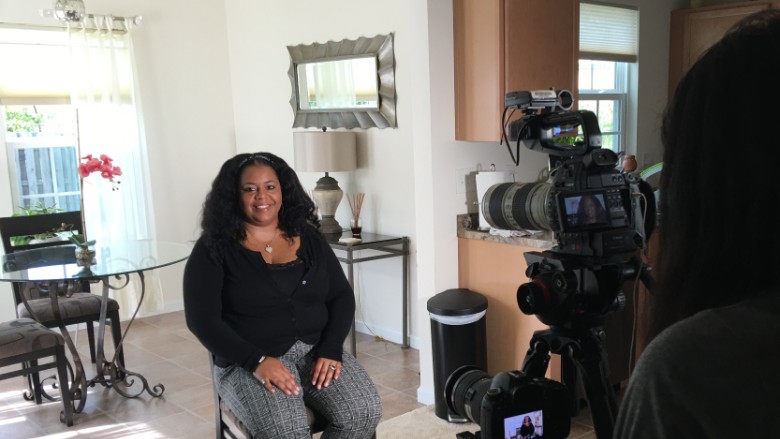 CNNMoney spent several days interviewing voters in Cleveland in September. The main topic voters in their 20s, 30s and 40s wanted to talk about was real estate.
Median home sales prices in the Cleveland metro area reached an all-time high of $140,000 in June of this year, according to Attom Data Solutions, which owns RealtyTrac.com and HomeFacts.com. It exceeds even pre-recession levels.
The market is so hot that real estate investors have started to come in and compete for housing and apartment buildings.
"It was difficult to find something that hadn't already been purchased for cash the night before," says Bridget Gallant, a friend of Martin's who bought a home this summer in west Cleveland at age 27. She also plans to vote for Clinton.
Among young professionals in Cleveland, Trump's "Make America Great Again" message doesn't resonate. They are already living in a pretty darn good America. That doesn't mean they don't have problems — at the top of their list is student debt and wishing their city wasn't so racially divided — but they are hopeful.
"It's an exciting time to be here," says Martin.
CNNMoney (New York)
First published November 1, 2016: 3:46 PM ET