Mortgage rates kick off new year with a drop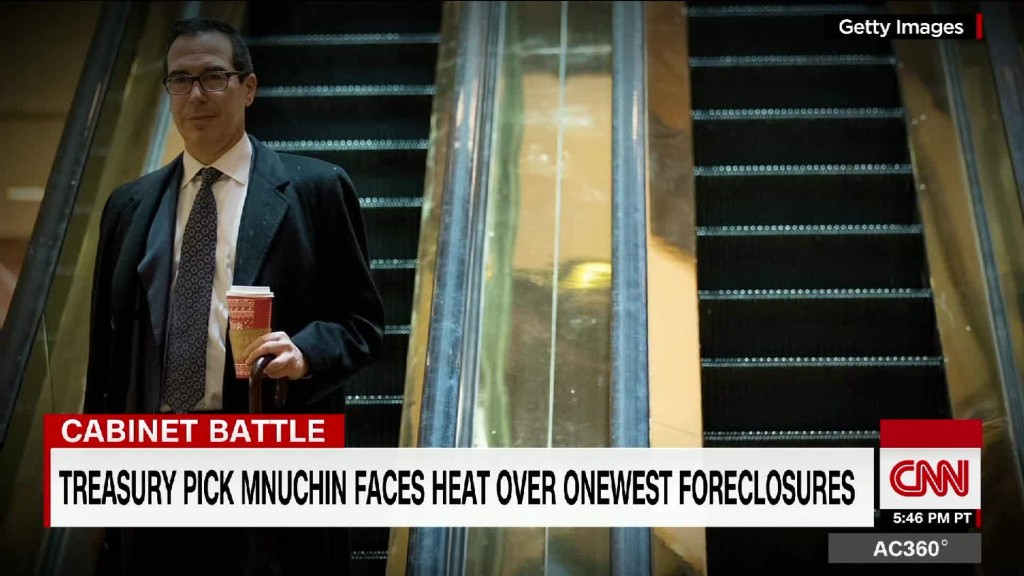 Trump's treasury pick has a controversial foreclosure history
Here's some good news to start the new year: mortgages are a little cheaper.
The average rate for a 30-year fixed-rate mortgage fell to 4.20% from 4.32% from last week, according to Freddie Mac.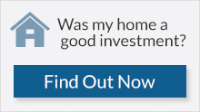 This is the first drop in the 30-year fixed rate since the presidential election.
Potential new spending and tax cut plansproposed by Donald Trump, along with a rate hike from the Federal Reserve sent the interest rate on the U.S. government's 10-year Treasury note surging in the weeks after November 8.
Treasury notes serve as a benchmark for various types of credit, including mortgages. When rates move higher, it becomes more expensive to borrow money.
Related: Why you shouldn't panic about rising mortgage rates
But it seems the hype might have started to wear off in the bond market. Bond yields dropped last week.
"It was a run up that was based on euphoria that we are going to see fiscal stimulus and that brings about faster economic growth," said Greg McBride, Bankrate's chief financial analyst. "But there has been a lot of that priced into that run up, and the reality is even if we do get fiscal stimulus that money might not hit the economy in 2017."
The higher rates have had an effect on the mortgage market recently, particularly refinancing activity. The number of mortgage applications dropped 12% from two weeks ago, according to the Mortgage Bankers Association, while its Refinance Index tumbled 22%.
But the bond market can be volatile, noted Len Kiefer deputy chief economist at Freddie Mac
"We are going to have to wait and see if this is an ongoing trend," he said.
McBride expects mortgage rates to gyrate throughout the year, but not to climb above 4.5%. "A trip below 4% is very likely in the event of an economic stumble or a market selloff."
Related: Stocks storm into 2017 as Trump rally resumes
Despite the recent rise, rates are still very low by historic standards.
But home prices have been rising thanks to limited inventory, so even slightly higher rates could affect potential buyers' budgets.
This time last year, the average rate was 3.97%.
"We are up about a quarter point where we were January 2016, and that will impact affordability negatively and make it more difficult for prospective home buyers," said Kiefer.
CNNMoney (New York)
First published January 5, 2017: 1:47 PM ET